The ParetoHealth Guide to Diabetes Interventions
No matter where you are in the world, you probably know someone with diabetes. In fact, research suggests that in the United States alone, diabetes affects an estimated 114.4 million Americans, including those that are diagnosed, prediabetics, and undiagnosed diabetics.1 These numbers are expected to grow, with at least 15-30% of pre-diabetics developing type 2 diabetes within 5 years.8 If current trends continue, 1 in 3 Americans will develop diabetes in their lifetimes.2
The consequences continue well after the disease develops. Over a third of people with diabetes develop issues with their blood pressure and cholesterol.3 When left unmanaged, these patients can undergo more serious conditions like heart disease, stroke, kidney failure, lower limb amputations, and adult-onset blindness.4
The costs attached to the disease are also alarming. In 2017, the estimated cost of diabetes in the United States was $327 billion, including $237 billion for direct medical costs and $90 billion in indirect costs for disability, time off from work, and premature death.5 The contribution to overall healthcare costs is so significant that if health center patients with uncontrolled diabetes could reduce their HbA1c (glycated hemoglobin linked to sugar) by just 1.25%, the potential savings in medical costs could exceed $3.44 billion over three years.6
The truth is, diabetes can severely impact a person's quality of life, and in some cases, cut It short altogether. With alarming numbers to back this up, you could consider diabetes as an expensive, worldwide epidemic.
Which means that the time to act is now.
Fortunately, there is a lot you can do to target this problem directly and indirectly. Raising awareness, providing actionable steps, and actively supporting employees in the workplace is an excellent place to start.
Here's a list of various tools that your organization can implement to combat type 2 diabetes at work7. As you safeguard health, you also ease what is likely a significant burden on your overall healthcare spending and have a chance to dramatically improve quality of life.
1. Conducting internal health surveys
To form a baseline for your population of employees, use employee health surveys to identify the percentage of workers touched by the diagnosis or at risk of a diagnosis. The results of this survey can help you recognize those that have received appropriate screening for type 2 diabetes and educate individuals that may need direction towards counselling or follow up screenings like blood glucose testing.
If you include lifestyle concerns like physical activity, nutrition, and obesity as part of your survey, this will give you a holistic perspective of your employees' health.
Overall, creating this baseline should aid in designing the necessary programs for your employees.
2. Developing employee wellness programs
Wellness programs in the workplace targeting lifestyle improvements like good nutrition, weight management, and increased physical activity can directly address type 2 diabetes by delaying the onset of the disease.
According to clinical trials from 2001 by the National Diabetes Prevention Program, "Modest weight loss and physical activity substantially reduced progression to type 2 diabetes among adults who were at very high risk." Additionally, improved nutrition plays a significant role in helping people cut their risks. In fact, the American Diabetes Association recommends that even people with prediabetes should be counseled on the same lifestyle changes.
So, engaging your employees in these activities could substantially affect the outcomes of the disease.
3. Education
To truly target the disease, education is crucial. Consider self-management education, disease management awareness, or training--a principal step in improving diabetes care and quality of life.
By hosting educational opportunities for your employees on certain behaviors like healthy eating, movement, and monitoring blood sugar, you encourage a collaborative process in which educators help workers with diabetes or at risk for it gain the knowledge, problem-solving, and coping skills needed to deal with the disease and its related conditions.
4. Access to care and disease management
Whether by providing on site flu shots (diabetics have higher susceptibility to influenza), or making sure each individual is connected to the right team of experts, you should consider having a unique plan of action for diabetes-specific care.
For example, you can utilize a coordinated care team that educates and helps prevent complications and development of co-occurring conditions that may arise with the diagnosis.
In general, guidance, direction, and encouragement from the workplace has a significant impact on handling the disease.
More than likely, diabetes is already playing a significant role in your employees' overall health. For just that reason alone, it is worth considering taking the extra mile to prevent and manage it. Not only does that improve your employees' health, but it can also support significant savings.
Lifestyle diseases tend to have a duality to them—when left unchecked they lead to a plethora of other problems, but when prevented or managed correctly and aggressively, this is key to a happier and healthier world, both in and out of the workplace.
Sources:
1. CDC. National Diabetes Statistics Report, 2017 - Estimates of Diabetes and Its Burden in the United States. 2017. https://www.cdc.gov/diabetes/pdfs/data/ statistics/national-diabetes-statistics-report.pdf.
2. Boyle JP, Thompson TJ, Gregg EW, et al. Projection of the year 2050 burden of diabetes in the US adult population: dynamic modeling of incidence, mortality, and prediabetes prevalence. Popul Health Metr. 2010;8:29.
3. American Diabetes Association. Standards of Medical Care in Diabetes—2019 Abridged for Primary Care Providers. Clin Diabetes. 2019;37(1):11-34. doi:10.2337/cd18- 0105
4. 3. ODPHP. Diabetes | Healthy People 2020. Healthy People 2020. https://www.healthypeople.gov/2020/topics-objectives/topic/diabetes. Accessed October 4, 2019.
5. American Diabetes Association. Economic Costs of Diabetes in the U.S. in 2017. Diabetes Care. 2018;42(10):dci180007. doi:10.2337/dci18-0007
6. Fitch A, Everling L, Fox C, et al. Health Care Guidelines - Prevention and Management of Obesity for Adults. Inst Clin Syst Improv. 2013;Sixth Edition. https://www. healthpartners.com/ucm/groups/public/@hp/@public/documents/documents/cntrb_037112.pdf. Accessed October 8, 2019.
7. https://www.cdc.gov/workplacehealthpromotion/health-strategies/diabetes/interventions/programs.html
8. CDC. National Diabetes Prevention Program: Working Together to Prevent Type 2 Diabetes. The Diabetes Prevention Program. https://www.cdc.gov/diabetes/ prevention/pdf/NDPP_Infographic.pdf.
What's New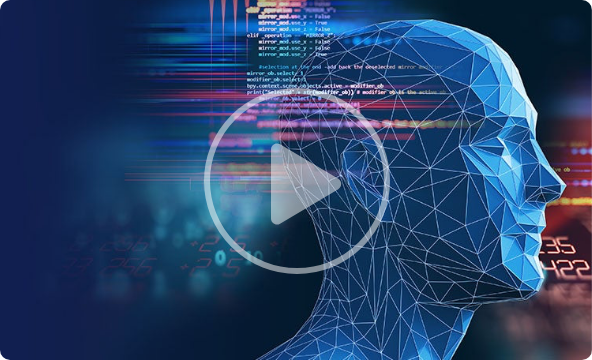 Webinar
Summer Virtual Events 2022