Why ParetoHealth: An Introduction by Mike Wright, CSO
My career in employee benefits and healthcare has spanned almost 40 years. In that time, I've been involved in helping go-to-market and sales teams bring solutions to a variety of organizations in the public and private sectors, from venture-backed startups to well-established, mature companies. My objective has been to improve the efficiency in the sales process by using data to drive growth, scale outcomes, and harness the potential of great ideas and solutions. Regardless of the size, location, or industry of clients and prospective clients, they share a common financial burden. Employee benefits, and more specifically healthcare benefits for employees and their families, typically rank among organizations' top five budget expenses. In companies of all sizes, but particularly for small and medium sized businesses, I've seen business leaders who would otherwise have expanded their operations, raised salaries, or reinvested in their communities make the tradeoff of having to finance the ever-expanding burden of health insurance premiums. Even worse, in many circumstances, the staggering expenses didn't lead to better health outcomes for their people who depend on these benefits. ParetoHealth is on a mission to solve this dilemma for employers and employees alike, and I'm excited to be here. We are a company committed to bringing innovation to an industry long overdue for improvement. We are a company accomplishing audacious goals, while displaying some of the best aspects of the startup model: lean decision-making, a willingness to fight the status quo, and a focus on outcomes. This company has been expertly built, with a foundational commitment to meeting the critical need for progressive ideas, values, and processes in the world of health insurance. At ParetoHealth, this commitment and our resilience starts with:
Our People As a team, we're a single force united by our commitment to challenging an industry that needs to do better - by the employers burdened with the untenable cost of health benefits, to employees who rely on those benefits for access to affordable healthcare. Collectively we settle for nothing less than greatness. We measure our success by the good that comes from knowing that every Member and all their employees can count on effective, affordable healthcare for years to come. As individuals, that inner drive extends beyond our work at ParetoHealth and contributes to the greater good within the communities we live in and the varied cultures we represent.
Our Solution  ParetoHeath's turnkey cost-management approach to employee benefits is truly disrupting the current state of the industry. We give our Members access to services previously only available to the largest companies in the country. This lets them respond to the needs of their employees, and we make it easy - all backed by the strongest stop-loss policy in the market.

Our Members The Members we serve are a special group – true contrarians. Helping them make a big impact to their bottom line while safeguarding employee health provides us with incredible inspiration. This inspiration runs deep as we now cover more than 2,200 employers representing over 810,000 covered lives.

Our Consultant Partners Last Fall I had the privilege of attending ParetoHealth's Prospective Members Meeting. In addition to prospective Members, I met many of their brokers and consultants. We are very proud of the advisors who partner with Pareto: professionals looking for innovation to address the endless cycle of fully insured premium increases. These consultant partners see the value of leveraging the solution and community that makes us Pareto.

Our Technology Alongside integrating with carriers to produce quotes faster, more efficiently, and with less margin for error, ParetoHealth has developed an Integrated Cost Management (ICM) platform. The platform analyzes each employer's unique data and proposes customized strategies ("plays") that are likely to offer savings opportunities. Just as importantly, employers save precious time and money by forgoing initiatives that aren't likely to result in much benefit because we rely on facts, not guesswork.

Our Opportunity When it comes to scale, ParetoHealth's mark in this industry is formidable. With almost $3 billion in healthcare spending under management, our competitors cannot offer the stability and scale that our captives already include. Only 27% of all mid-size American companies are currently self-insured. Our opportunities to expand, to serve the remaining 73% of them, are truly incredible.

Amid what is undoubtedly an exciting time at ParetoHeath, I have a lot to look forward to, as well as a lot to contribute. I look forward to continuing to build on the deep relationships the team has cultivated and to recruiting highly motivated new talent to help us crush the opportunity we see to serve small and medium sized business and their consultants.
We have four foundational principles at ParetoHealth. One is fire in the belly. I'm committed to honoring and maintaining the company's tenacious spirit. A quality that, in the short time that I have been serving as Chief Sales Officer, has stoked that fire.
What's New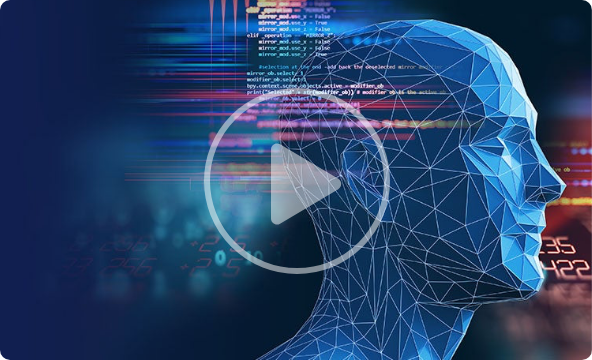 Webinar
Summer Virtual Events 2022